Please don't hate on me if your favourite movie of the year did not make this list. I only watch what movie they show at my local cinema or if its DVD is out on rental. That is why certain critically acclaimed movies like Kaaka Muttai are not featured here because I have no way of watching it. Anyway, it has been a good year for Kollywood, with some really good and high quality films. So let's check it out.
1) Indru Netru Naalai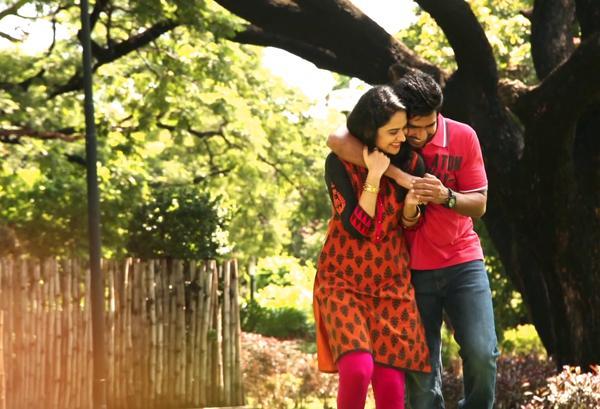 "Okay, so which set of American films has Kollywood decided to rip-off this time?" is what most people might have thought condescendingly when they learned there was going to be a Tamil time travel film. Kudos to debut director Ravi Kumar. R for shutting up those eye-rolling critics with a completely original, if not fresh take on the genre. It still maintains certain masala features like a love angle, the comedic sidekick and a gangster villain. Despite not being the perfect time travel film, films like this should be supported so that more of it can be made in the future.
2) Bahubaali: The Beginning
So this is the Indian Ben-Hur. India's answer to Hollywood's 300. An Indian epic great enough to rival Gladiator. This is not a Ridley Scott film. It is still very much a South Indian one. The best way to describe this one is as a 90s Dreamworks animated film like Prince of Egypt or Sinbad but in life-action form. The premise is actually very basic - a lost prince raised by a tribe in the jungle who falls in love with a warrior girl and eventually learns the truth of his birth. But thanks to director SS Rajamouli, the whole treatment of the subject matter has been given a new light. The movie ends with a cliff hanger. I can hardly wait for the sequel to hit cinemas next year.
3) O Kadhal Kanmani
Yes, this is a film about a live-in relationship that does not condemn it, nor does it preach it. Ace director Mani Ratnam explores the theme of living together by still considering the idea's sensitivity given the conservative society the film is made for. After two other highly critical romance films made almost two decades apart from one another, Mani Ratnam proves he can still create a love story even for the latest generation of urban Indians by understanding their influences and aspirations on marriage and tradition. Despite the nature of its subject, its a film with carefully crafted premarital sex scenes with no form of vulgarity or even any lip-locking.
4) Uttama Villain
This film's unique narrative of close to three hours in length and slow screenplay must have been a turnoff to some audiences. It is easy to love Kamal Hassan the actor, but it takes certain effort to truly appreciate Kamal Hassan the writer. His script is so heavy with different layers and substance that the the alternating between what is real and what is reel is blurred when we can hardly tell apart the narrative from the meta narrative. What better way to make a satire about mortality than through a movie about an actor with terminal cancer playing a character in a movie within a movie who is immortal. The transition in mood from slapstick comedy to emotionally dramatic is hard to follow and could have been improved, but this is a film that any movie lover would love.
5) Thani Oruvan
One mistake that most heavily plot-driven movies do is that they focus too much on the twists and turns that they leave no space for character development. That is not the case for this film which has probably the most well-rounded characters, even the villain. No. Especially the villain. Never before has a villain been given such importance in Tamil cinema. You understand where he is coming from. You understand why he is doing all the bad things he does. M. Raja has really made the rivalry between the hero and villain in his first ever original film one of the best in recent years. This is the end result when a director hires proper writers, in this case Subha, to co-write the story with him.
6) Maya
Most Tamil horror films of recent years have been horror-comedy types. This one is unique in the sense that it is a horror-thriller. Not to mention this is by far the scariest Tamil horror film many has watched. Arjun plays a cartoonist for a magazine and he narrates the story of a mental hospital that has had mysterious deaths over the years. One of the deaths is that of a patient named Maya. The movie also deals with young single mother Apsara who does ads. How are the lives of Arjun and Apsara interlinked and their connection to Maya is what makes up the crux of the story.
7) Yagavariyimun Naa Kaaka
Two things prevented this film from being the ultimate gangster film that it should have been. One; the unnecessarily long romance portion. Two: the identity of the real villain who was responsible for the chain of events that drives the film's story. It was almost like the director decided to throw in a big surprise in the climax for shock value. However, the best twist ends always come with little clues hidden throughout the story. Despite this, the second half of the film has everything a gangster film needs for audiences to be at the edge of their seats, rooting for the hero to save the day.
8) Thoonga Vanam
This film did what Vishwaroopam failed to do. Despite being set within the span of 24 hours in one a limited number of settings, Thoonga Vanam grabs your attention and never lets it go. If only Kamal Hassan understands this and leaves directing to his associates while concentrating on story writing, all his films would do much better. What makes this film different from other Tamil thrillers is that it is strictly a genre film with no song sequences or love angles. The film does feel a bit a claustrophobic towards the end even though it moves between different areas of the same nightclub. If only the film had a bigger budget, the sets could have been made at a much grander scale to truly fit the classiness of the story. Trisha, who dubs for herself in this film, manages to shake off the lover girl persona successfully with some great action scenes. Other cast members like Prakash Raj and Sampath also play much more convincing villains than the usual one-dimensional ones they have played in the average masala films.
9) Yennai Arindhal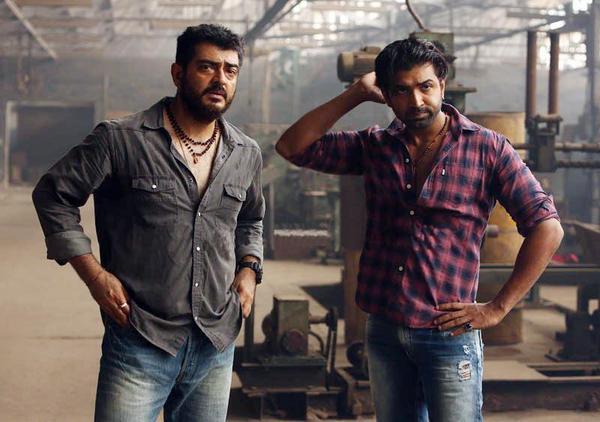 Being the last part of director Gautham Menon's police trilogy, this film is clearly the weakest of the three, although it is much more well-made compared to most Tamil cop flicks these days. It lacks a moving protagonist like in Kaaka Kaaka that audiences can connect with. It is also low on style and suspense that made Vettaiyadu Vilayadu one of the best police procedural films in Indian cinema. The film focused much on the protagonist, which is what this cop trilogy is all about. But it does not explore the organ trafficking subplot as well as the gangster and serial killer subplots were explored in the two earlier installments. The fate of the main heroine also comes off as as repeated plot device, although that is understandable since this film is an extension of the previous two films. All in all, this is far from being a bad, or even a mediocre film, but considering it is a Gautham Menon film, it should have been much higher on this list.
10) Papanasam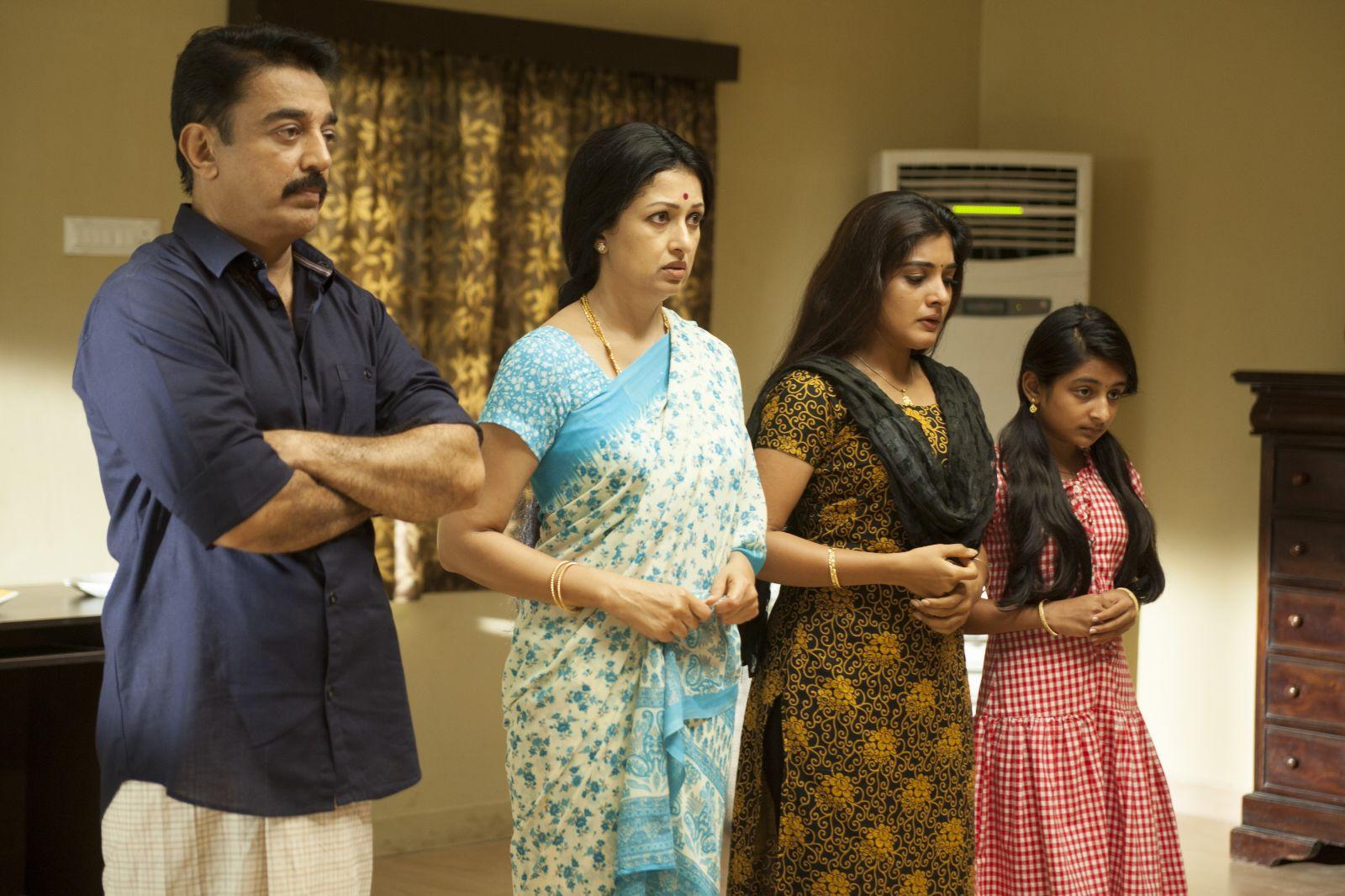 It pains me to put this movie so low in the list but then again, it is a remake of the Malayalam blockbuster, Drisyam. So, it does not get credit on its own. Nevertheless, what a movie this was! If it had been an original film, it would have been somewhere in the Top 3. But still, thanks to the legendary Kamal Hassan, the movie gets a small twist of its own at the end. The film is about how a family try to cover up the murder of a sex maniac, whose mother turns out to be a renowned police officer who ends up investigating the disappearance of her own son. If you thought the cat-and-mouse game between the hero and villain in recent films like Thani Oruvan and Yennai Arindhaal was thrilling, you have seen nothing yet. Just watch Kamal and Asha Sarath's characters trying to outwit each other from one scene to another. Just went you thought Asha has managed to figure out Kamal's tricks, Kamal somehow manages to be many steps ahead of them. A thrilling watch.
Sekar is locked up in a garage with a sex worker one night. The rickshaw driver that was supposed to come pick him up does not show up and this leads to a series of problems for everyone involved. This is one of the many Malayalam remakes on this list. Like Papanasam, this one has a few significant changes of its own to make it more thrilling. It is significantly shorter than the original version, since the director is a renowned film editor who knows what scenes to keep and what to snip out. The film could have been better than the original had the different point of views did not seem too disjointed. Unlike the different perspectives, the different characters are conveniently linked to one another, though. Despite these drawbacks, the film keeps you at the edge of your seat all through the way.
12) 36 Vayathile
After eight years, the queen is back to take her throne. This film is realistic enough to be a true story. The heroine's dreams and aspirations are not larger than life. She years to be respected by her husband, to be admired by her daughter, and to run a successful organic farm in her apartments' terrace. The only reason this film is not higher up on this list is because it is a remake of a Malayalam blockbuster, so it looses points there for originality. But Jyothika still brings in her own interpretation of the character, which takes us on her journey to unearth her own identity as a member of the society she is apart of.

Honourable mentions:

1) Kirumi
2) Kuttram Kadhithal
3) Enakkul Oruvan
4) Naanum Rowdythan
5) Rajathanthiram