You have probably visited Penang's many cultural enclaves, shopping malls, beaches, hawker centres and other famous attractions countless of times. The Orient of the East has a lot more to offer. Here are ten offbeat places in Prince of Wales Island to visit.
1) A colonial mansion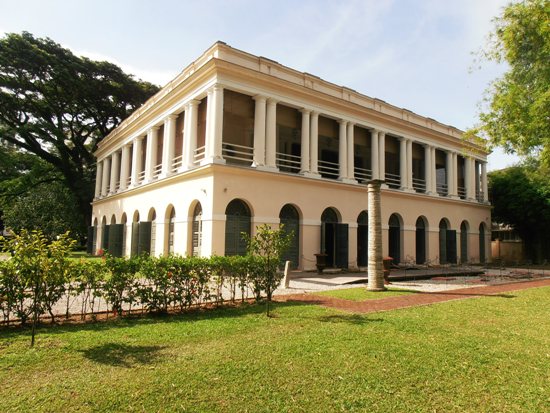 Suffolk House is probably the only well-maintained and well-furnished colonial residence in Malaysia that is open to the public. Kellie's Castle in Perak was never completed while Kinarut Mansion in Sabah is just ruins. This Euro-Indian Georgian detached double-storey mansion was once the residence of Sir Francis Light, founder of Penang.
2) The Jewish cemetery
Before the evacuation of the Penang Jewish community to Singapore during the Japanese invasion, the island was home to many Jews. Still open for burial, the cemetery's oldest tomb dates back to 1835 while the newest is dated 2011.
3) The most beautiful KFC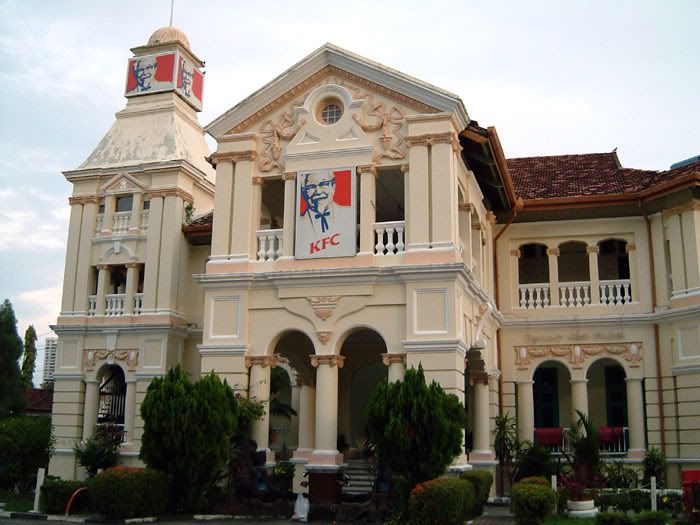 This KFC restaurant is probably the most beautiful in Malaysia, and perhaps the world. It used to the mansion of Lim Cheng Teik, who became the youngest Municipal Commissioner in history. This former mansion was designed by architect Henry Alfred Neubronner:
4) Jerejak Island
This 362 hectare island south-east of Penang is a former leper asylum. It can be accessed today
via ferry from Bayan Lepas. There is a memorial dedicated to two Imperial Russian Navy crew members who died during the Battle of Penang. In the 70s, a maximum security prison was set up here, earning the island the title Alcatraz of Malaysia.
5) A Northern Indian temple
Almost all Hindu temples in Penang cater for Tamil-speaking congregation and feature South Indian architecture. Unlike them, the Sri Kunj Bihari Mandir along Penang Road is probably the only Northern Indian Hindu temple in the state. Built in 1833 for settlers from Bihar, the temple still caters to Hindi-speaking devotees of Punjabi, Gujarat, Sindhi, Bengali and Bhaiya communities.
6) A turtle sanctuary
When people thing of turtle preservation, Terengganu comes to mind. However, Penang also has its own lesser known turtle sanctuary at Keranchut Beach. Green Sea Turtles can be seen here from April and August, while Olive Ridley Turtles come here sometime between September to February. The sanctuary keeps hatched turtles until they are mature enough to be released into the wild.
7) A canopy walkway
Penang is not all food and culture. There is a National Park, which is the smallest in the world but can still house a 250 metre long canopy walkway. At a height of 15 metres, you can look down on the various preserved flora and fauna the rainforest has to offer at a bird's eye view.
8) An interactive museum
Since Malaysians love taking and posing for pictures, it is a surprise this is not yet what Maddame Tussauds is for London. Apart from posing with 3D murals and trick artwork, visitors can learn about Penang's history and diversity from its various exhibits.
9) A statue of a British monarch
Queen Victoria Memorial Statue was built by the local Chinese three decades after he passing as they considered themselves the her subjects back in the late 19th century and early 20th century. Other places in Penang such as Victoria Green field, Victoria Street, Victoria Memorial Clock Tower, Victoria Peer, Victoria Inn, Queensbay and Victoria Road are also named after the Queen.
10) A haunted hill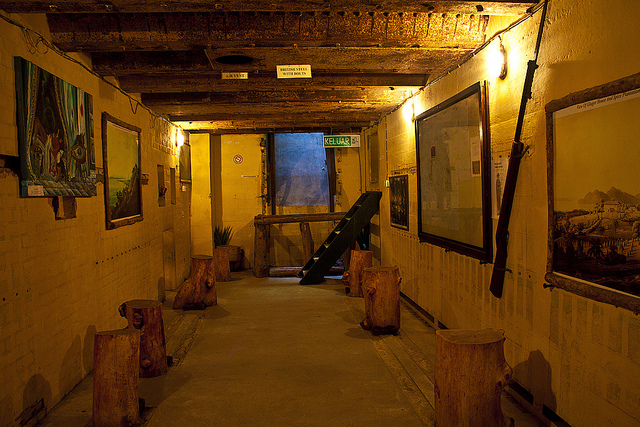 Often featured on many Asia's top 10 scariest places lists, Ghost Hill has a War Museum that is the sight of many apparitions over the years. Built by the British in the 1930s as a military fortress, it fell to the Japanese during World War II. The hill was then made a prisoner camp where countless people were tortured and even beheaded.
11) A Jurassic park
Located on Level 5 of KOMTAR, the Jurassic Research Centre is home to over 200 life-sized dinosaur replicas. Although they may not be living breathing creatures like in the Spielberg movies, these replicas can still move and even roar. This centre is not just for Malaysians to indulge their camerawork, but there is lots to learn through the indoor exhibits as well.
12) Malaysia's highest glass skywalk
Also located in KOMTAR, the sixth highest building in Malaysia, The Rainbow Skywalk can be found 68 floors and one kilometer above ground level. KOMTAR was originally only 65 levels high but the additional three levels were added specially for this skywalk.