Tamil moviegoers are going abuzz this pass few days with the confirmation of ace director S. Shankar next flick, simply titled 'I'. It is like 'Endhiran' all over again. The recent release of a couple of its promotional posters have definitely heightened fans' expectations worldwide.
There has been not much news on what the central storyline will be about, but it has been confirmed that Vikram Kennedy, Amy Jackson, Suresh Gopi and Santhanam will be starring in this romantic thriller. Academy award winner AR Rahman and India's top cinematographer PC Sriram will be working on the movie as well. For the first time, Shankar has also roped in SuBha, the writer duo famous for their Tamil detective novels. With this little information we have for now, one can speculate what the movie might be about.
"The Tamil character 'I' has several meanings like 'beauty', 'king', 'vulnerability', 'music', 'teacher' and 'fear'. We cannot be sure if the movie will be dealing with one of these themes, or two, or maybe more than two of them.
Politics and Corruption
A favourite theme of the director indeed. The project was previously titled 'Therdhal' which is Tamil for 'election'. The movie could be set in the backdrop of the Tamil Nadu state elections and we can expect a politically thriller - drama on the lines of 'Mudhalvan' which deals with corruption, leadership and morality even. But I would doubt this would be the case because then they would have roped in an Indian actress for the female lead. It does not appear patriotic to have a foreigner as the male lead's love interest now would it?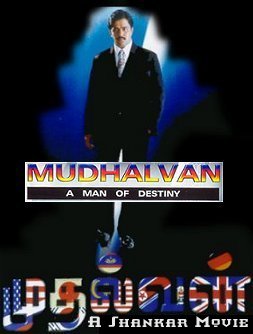 Anti-hero
Vikram has always been known for taking the daring step in playing roles that Tamil film actors usually shy away from, like an autistic father in 'Deiva Thirumagal' and a mentally disabled patient in 'Pithamagan.' So it would be completely logical to speculate that, based on the movie's first promotional poster that Vikram might be playing the role of an anti-hero, probably a sociopath, a contract killer or anyone obsessed in bringing harm on Amy Jackson's character.
The poster does show a muscular topless Vikram with his oiled haired sleeked back carrying a seemingly unconscious or even unwilling Amy over his shoulders in a rather threatening nature.
Fantasy thriller
The term romantic thriller, plus the poster which looks almost similar to the American fantasy novel 'Hush Hush', and not to mention the generous use of red to suggest blood does seem to hint at a rather Twilight-like film. And I am not talking about a film that ploy on adolescent girls' hormonal development, but rather a film with a fantasy edge.
This could be a possibility since 'Men In Black' costume designer Mary Vogt is in charge of the wardrobe and Rising Sun Pictures, the Australian company behind the camera tricks of the Harry Potter saga is handling the special effects. Yes, we can expect some pretty breathtaking graphics here. The question is: could Vikram be playing the role of a love-bitten vampire who literally and metaphorically sweeps Amy's character off her feet, or perhaps a fallen angel like in 'Hush Hush?' Or could it be, based on this latest promotional poster which some have claimed to be fake, Amy plays the role of the evil vamp?
Mystery
Probably it will not be an all out mystery crime film. But it might have elements of it, since the popular detective story writing duo is co-writing the script. Or perhaps at least a twist end like what 'Ko' had, which was also written by Subha. Mystery is such an intriguing genre and it is sad that it is not well explored in Indian cinema. Hopefully Shankar might make the genre the new it-thing in Tamil cinema, just like how it made sci-fi and sex comedies possible through 'Endhiran' and 'Boys' respectively.
Whatever the story will be about, there is no doubt Shankar will be giving us a treat. He is the perfect combination of two differing schools of thought - one half Mani Ratnam and one half Ravikumar. His movies are both educational and entertaining, both world class and local flavored.