Now that superstar Surya has confirmed that he has signed his next movie with one of India's best storytellers, Gautham Menon, this has created quite a frenzy among Gautham-Surya fans. These two have a track record of being probably the best director-actor combo in the industry despite making only two movies together in the past. But those two movies are often cited as among the best to come out of the Tamil film industry, and every Tamil movie fans are definitely familiar with Kaakha Kaakha and Vaaranam Aayiram.
This news is sure to come as a relief to all Gautham fans after Yohan: Adhyayan Ondru starring Vijay has been cancelled due to unknown reasons. Also, Thuppariyum Anandhan was supposedly written for Ajith Kumar, who then left the project. Somehow, Gautham seems to not click with mass heroes, though it would have been amazing to see a different Vijay in a Gautham Menon movie. The whole premise of Yohan seemed exciting too as it was supposed to be an action thriller that would be the first in a series of prequels and sequels and each will be shot in different international locations such as the United States, the United Kingdom, Malaysia, Australia and many more. I must admit I was pretty excited. I like Vijay and he is a great actor, though I am not a fan of his masala movies. But this movie would have greatly showcased his talent as we have seen in his earlier movies. This was obviously planned to be a very urban, dark themed film - Gautham style. But as a mass hero, this definitely did not fit Vijay's fan base. So the plan was dropped altogether. However, the premise of Yohan sounds interesting and let's just hope Gautham continues the project with another actor, maybe Vikram! Can you imagine? Gautham and Vikram together? Epic!
Now let's forget about Yohan. It is said that Surya will begin working on Thuppariyum Anandhan after the completion of his Singam 2. AR Rahman, who was earlier signed to work on Yohan will now probably move on to work on this film. The rest of the cast and crew has not yet been confirmed, which is why we are here - to speculate and anticipate the best!
First, let's look at the story. It is said to be a mystery-thriller set in 80s, with Surya probably donning the role of a detective in the Central Bureau of Investigation (CBI) which is like the Indian version of the American FBI. It is also said to have elements of an action-romantic film. There is a high chance we might be seeing Surya playing a CBI detective investigating a series of murders in Chennai. Like all Gautham Menon movies, we can expect an original story but with shades of strong Hollywood influences. The question is, which Hollywood movie(s) and how is Gautham planning to execute it? Will it resemble Kaakha Kaakha or Veetayadu Veelayadu more?
I would really like to see it resembling Mystic River. Yes, that movie revolves only around one murder. But then, it does have the interesting character development subplot that we all love Gautham for! Not only that, the mystery aspect of it was pretty amazing too. It would be really cool to see Gautham give us an M.Night kind of twist ending!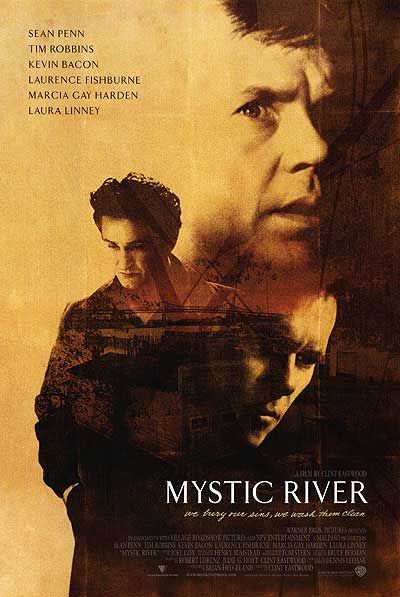 Or another fun idea would be to fashion it like
Zodiac
. This seems most possible since it is a about the authorities tracking down a serial psychopath after all. Like Zodiac, maybe
Thuppariyum Anandhan
is based on a true story as well. There was the Stoneman Murders which was made into a popular Hindi movie,
The Stoneman Murders
. In Chennai, there was the Auto Shankar case which shock Chennai back in the late 80s. It would be fun to see Gautham adapt it onto the silver screen.
What I would really like Gautham to do is make an Alex Cross kind of thriller. We have already seen him doing that with Veetayaadu Veelayadu, which was much more critically acclaimed than all three Alex Cross films put together. Alex Cross is no Raghavan for sure. But it had a gripping mystery action-thriller main story line with a mature, touching romantic subplot with the Jyothika character. Now that would be completely amazing to see Gautham recreate the magic from Veetayaadu Veelayadu but with a fresh script and new premise.
Now for the female lead, or as we call them, the heroine. Rumour also has it that Samantha Prabhu is at the top of the list to play Surya's love interest for the first time. Gautham has made it public that after working with her in four films, he is his favourite actress. She has also proved herself a decent drama actress with
Neethane En Ponvasantham
. It is easy to picture her giving an equally heart-rendering performance like Jyothika in
Veetayaadu Veelayadu.
She has also waved goodbye to Chinmayi, her loyal dubbing artiste and now speaks with her own voice, at least in her Tamil movies. So that is a major plus point for our Telugu Jessie!
Next in line is Aishwarya Rai. Unlike other Indian actresses, marriage and motherhood has not stopped the queen of Bollywood as she is searching for a suitable comeback vehicle. Despite having her acting skills being overshadowed by her image as the most beautiful woman in the world, she is still a favourite among India's top critically and
commercially
acclaimed directors like Mani Ratnam, Shankar and Sanjay Leela Bhansali. It has been almost three years since we last saw her in Tamil movies like
Raavanan
and
Endhiran
, where she did much more than a good job. Her Tamil skills have definitely improved alongside her acting and she was almost considered to dub for herself. She has worked with Gautham Menon before back during his assistand director days in
Kandukondain Kandukondain
, where she delivered one of her best performances ever and he is surely well
acquainted
with her talent.
Another actress rumoured to be considered to bag the role is newcomer Pranitha of
Saguni
fame, where she starred opposite Surya's brother, Karthi. Almost twenty years Surya's junior, it might not be an issue in Tamil Nadu, especially with Surya well maintaining his youthful looks. Having her in such a big scale project does seem risky, although more veteran movie makers like Mani Ratnam seem to be okay with that, as he is doing in
Kadal
. However, the very idea of it seems random and might quite possible start and end as nothing more than a rumour.
Whatever Gautham has in mind for us, it surely will be a treat. When he does romantic dramas, they touch our souls and haunt us for days. When he does action thrillers, they take our breath away and leave us stunned. And with AR Rahman handling the music department, we can rest assured that the magic the Gautham-Rahman combo created in Vinaithandi Varuvaaya will be reincarnated in the form of a different genre in this movie. I just can't wait. If you guys have any speculations or comments, do leave them below for me and others to read and share. Thank you! God bless you all =)